Fortitude Valley Personal Trainers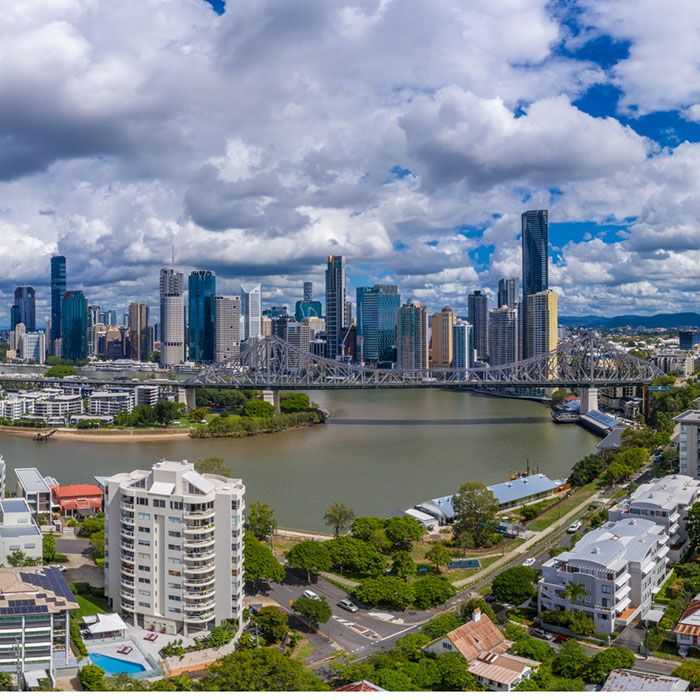 Fortitude Valley
Fortitude Valley is Brisbane's most exciting and first-ever dedicated entertainment district. Fortitude Valley offers Brisbane's best live music, clubs, cocktail bars and high-end European restaurants. Not only is Fortitude Valley the best place for Brisbane's nightlife and eateries, but it's also home to the Chinatown precinct of Brisbane's CBD and some of the city's best coffee. Fortitude Valley is also the best place to see and access Brisbane's famous Story Bridge. Climbing the bridge is an excellent start to achieving your workout goals!
Fortitude Valley's exciting concrete jungle is the ultimate spot for a workout – whether you live amongst the hustle and bustle and want to work out in your apartment building's gym, you work nearby and want a lunchtime workout or your gym is nearby, our Fortitude Valley mobile personal trainers are there to make it happen! Fortitude Valley's Centenary Place Park is one of our personal trainers' most popular places to visit with their current clients, among many apartment building gyms and corporate offices as well.
Our Fortitude Valley personal trainers are accustomed to traveling to wherever best suits their clients – even if that location is over the bridge or along the coast. We're here to make your workout work for you instead of against you.
Corporate personal training is one of our mobile personal trainers' most popular services in Fortitude Valley as well. Working with corporate clients big and small ensures their company cultures are as good as can be and that employees can relieve some stress during their workday. It also ensures employees can work on their fitness goals during their workday.
If you're looking for best-in-class personal training for yourself, your friends, or your workmates, we've got your back for mobile personal training in Fortitude Valley. Enquire now to find out more about how you and your group can achieve your fitness goals.