Alistair
Personal Trainer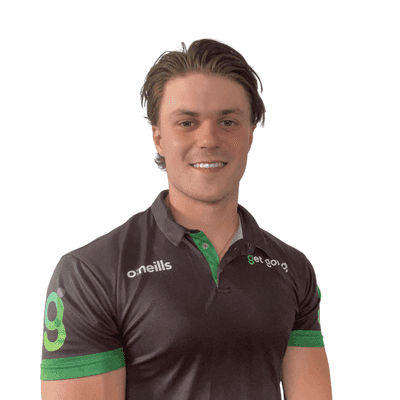 Diploma in Sport Coaching and Development
Certificate IV in Fitness
Certificate III in Fitness
Current: Bachelor of Sport and Exercise Science
I am in my second year of being a Personal Trainer at Get Going. Originally beginning in Melbourne, Victoria before moving to Perth, Western Australia in March 2022. After beginning as an elite junior athlete, I moved into the Personal Training scene in late 2020 after spending time at some AFL clubs as part of my studies.
I am in the midst of up-skilling and gaining extra education/qualifications through my studies, as well as extra professional development courses.
I am passionate and committed to helping people feel more empowered and confident in themselves through their health and fitness journeys.
Interested In:
Strength/Power Development
Athletic Development
Cardiovascular development
Weight loss
Weight gain
My areas
Below are some of the areas I service