Injury prevention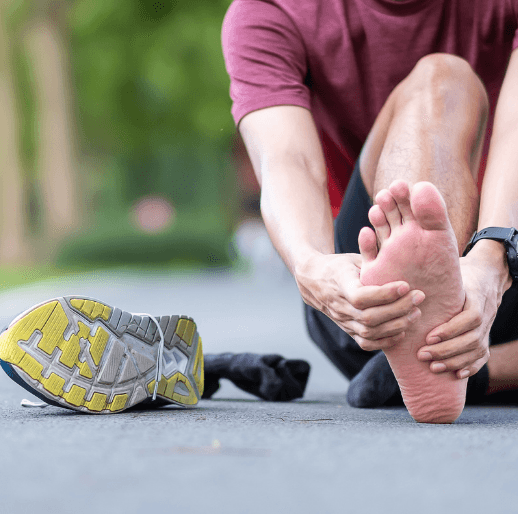 Your nutrition can play a large role in not only injury prevention, but also their recovery.
Meeting your energy requirements and ensuring that you don't fall into a state of low energy availability is important to maintain healthy and strong bones. Failing to meet your energy requirements due to restriction or unintentionally meeting a state of low energy availability affects bone health and increases the risk of bone injuries such as stress fractures.
Who is at risk of low bone mineral density?
Adolescents who require extra energy to support their growth and development
Athletes participating in sports where low body weight and aesthetics are important, for example running, gymnastics, boxing and sports where body weight supported (e.g cycling, rowing, swimming, horse racing)
Female athletes with irregular or stopping of the menstrual cycle
Besides consuming sufficient energy for your sport, there are also specific nutrients that athletes and active people need to be aware of to support the growth and maintenance of healthy bones.
How we can help
Our Sports Dietitians will assess your nutrition, training schedule and lifestyle to determine an appropriate plan to reduce your risk of injury and keep you involved in your sport.
Dietitions that practice this area
BSc ExSci, MDiet, APD, SD, Level 1 ISAK Accred.