Polycystic Ovarian Syndrome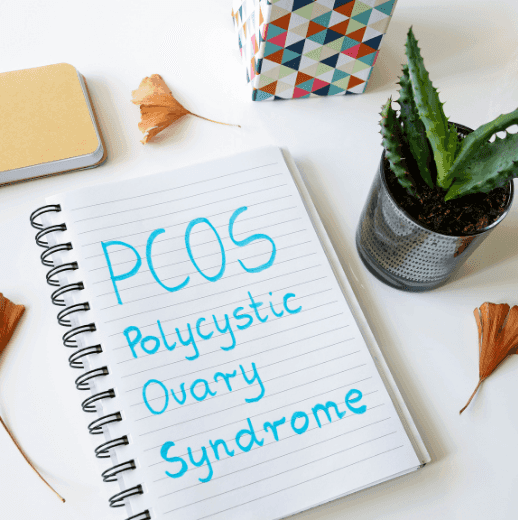 Polycystic Ovarian Syndrome, or PCOS, is a condition that affects 1 in 10 women of reproductive age. PCOS is a hormonal imbalance - insulin levels are increased, leading the ovaries to produce excess amounts of androgens (hormones that create male characteristics).
The high levels of both insulin and androgens result in the symptoms of PCOS. Its cause is unknown, but risk factors include family history, pre-existing insulin resistance, lifestyle and environment. PCOS itself can be a risk factor for developing diabetes or heart disease in the future.
Symptoms may include: Irregular or heavy periods Infertility Excess hair growth on face/body Hair loss Depression and anxiety Acne Weight gain
Leading a healthy lifestyle is the most effective way of managing PCOS. A healthy diet can help to alleviate symptoms over time, and also reduce the risk of developing chronic conditions like diabetes or heart disease over time.
How we can help
Our dietitians will support you in making healthy lifestyle changes that suit you and your individual needs. Diet is also essential for managing insulin levels and our dietitians can provide you with strategies that can be used to stabilise your insulin and blood sugar levels.
Dietitions that practice this area
Polycystic Ovarian Syndrome