Albert Park Personal Trainers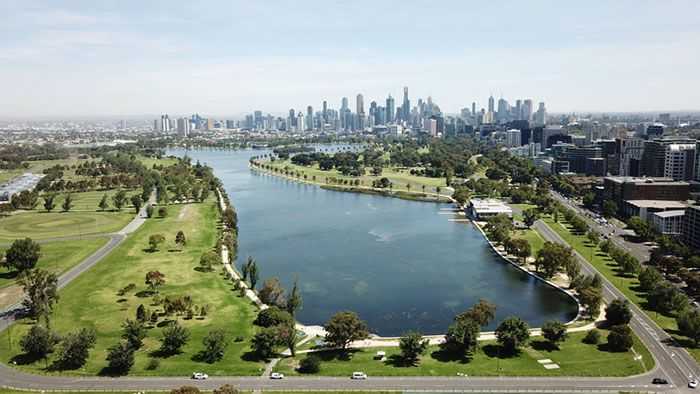 Albert Park
As a hub for sport, Albert Park is well known for its ability to host all sorts of athletic events. It is home to Melbourne Sports Centres MSAC with swimming pools, a gym, a multi-use sports hall, and squash courts. Outside, you can find a pitch to play rugby, soccer, cricket, or tennis. Golfers can shoot the links and runners can do laps around the lake. There are more than just cars that race on the Grand Prix Circuit, with the Melbourne Marathon making use of the race track every October.
With so many venues for getting active, it is easy to find some activity you enjoy doing in Albert Park. But some people may feel lost and overwhelmed when trying to make a fitness plan. That's more than understandable and nothing to feel bad about. A one on one personal trainer can give you professional guidance. Sometimes all it takes is some structure and accountability to get to work.
You don't even need to use any of the equipment in the sports centre to get a good workout in. There are plenty of great exercises to do with just the weight of your body. Our personal trainers in Albert Park can bring basic weights such as kettlebells and dumbbells if they are needed. No need to have an expensive gym membership. If you don't have space in your home to swing weights, no worries, a Get Going personal trainer can meet you at any park around Albert Park.
You might have a specific goal in mind, such as fitting into a certain outfit or achieve a marathon PB running through your home suburb. Whatever it is, if it is fitness related, a mobile personal trainer can help you accomplish it. Submit an inquiry today for a free assessment and get going on personal training in Albert Park.
Albert Park Personal Trainers
Personal Trainers
Some of our personal trainers
Bachelor of Exercise Science (Sport practice)
Since becoming a personal trainer in 2020, I wouldn't have it any other way. I've managed to...
Certificate III & IV in Fitness
I have always been involved in sports growing up. Everything from football, tennis, netball,...
Certificate III & IV in Fitness
I completed my Certificate III and IV in Fitness at the MAX International College for Fitness...