High Blood Pressure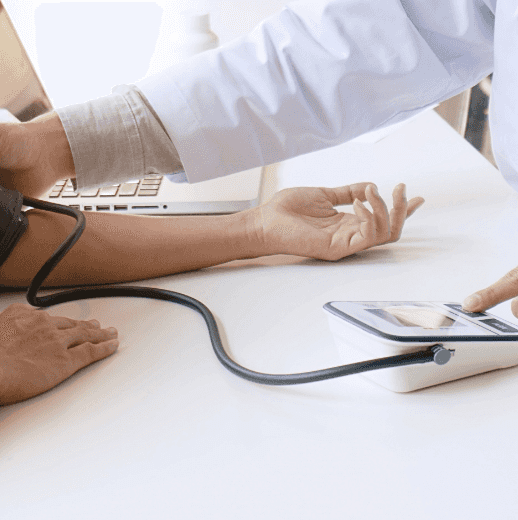 High Blood Pressure, also known as Hypertension, is a common condition affecting almost 1 in 3 adults in Australia. It usually doesn't have any symptoms, but long term the increased pressure on our blood can lead to heart disease. If left undetected, High Blood Pressure can increase your risk of developing more serious conditions such as heart attack, stroke, or heart failure.
High Blood Pressure doesn't usually have a specific cause, but gradually appears over time. However, it can sometimes be caused by other medical conditions such as kidney disease or diabetes, or by taking certain medications or drugs.
Risk Factors for developing High Blood Pressure include:
Age
Family History
Overweight/obesity
High sodium (salt) intake
Low potassium intake
Excess alcohol intake
Inadequate physical activity
While you can take medications to lower your blood pressure, this isn't always necessary! Strategies like consuming adequate amounts of sodium and potassium, limiting alcohol intake, and having a heart-healthy, balanced diet can all be used.
How we can help
Our dietitians are experienced in helping clients make sustainable changes to help manage their blood pressure and successfully return it to within normal levels. Each person's needs are different, so our dietitians will take your personal history into account to choose the right strategies for you
Dietitions that practice this area
BSc ExSci, MDiet, APD, SD, Level 1 ISAK Accred.