High Cholesterol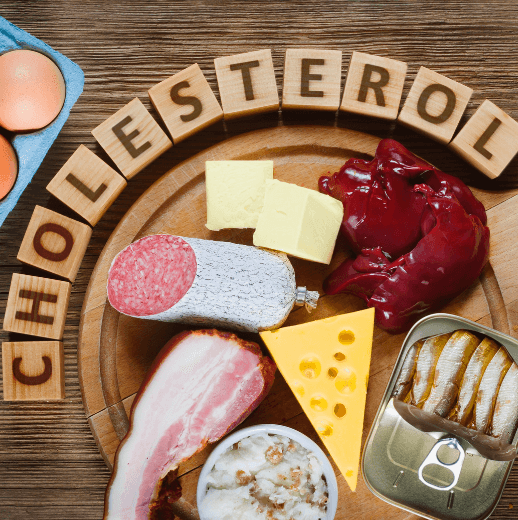 High Cholesterol, also called Hypercholesterolaemia, is when there are high levels of cholesterol in the blood. While we do need some cholesterol for our bodies to function optimally, if levels become too high this can increase risk of developing heart disease and other conditions like heart attack or stroke. Our cholesterol levels are significantly influenced by our diet.
There are 2 main types of cholesterol: LDL (Low density lipoproteins), also known as "bad" cholesterol. This is the type of cholesterol that can build up in our arteries (atherosclerosis) and contribute to heart disease.
HDL (high density lipoproteins), also known as "good" cholesterol. This helps to lower our levels of "bad" cholesterol and lower risk of heart disease.
We want to make sure we have appropriate levels of each type of cholesterol - more good cholesterol than bad - and also ensure our Total Cholesterol level is not too high.
How we can help
Our dietitians can help guide you through lowering your bad cholesterol and increasing your good cholesterol to achieve optimal total cholesterol levels. They will assess your current diet to identify where your cholesterol intake is coming from, explore any other contributing factors, and support you in making suitable dietary and lifestyle modifications to help manage your cholesterol.
Dietitions that practice this area
BSc ExSci, MDiet, APD, SD, Level 1 ISAK Accred.