Stefania
Personal Trainer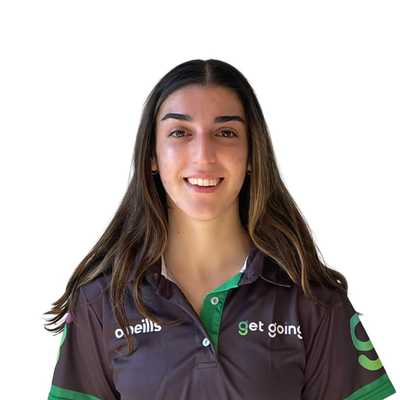 Bachelor's degree in Exercise and Sports Science
Currently studying Masters of Clinical Exercise Physiology
Level 1 ASCA Strength and Conditioning Accreditation
3rd Dan Black Belt in Taekwondo
Having been an athlete myself for 16 years in the sport of Taekwondo and coaching for 7 of those years, I knew I had a passion and desire to enhance my knowledge and learn more about exercising and its benefits.
After completing a Bachelor's degree in Exercise and Sports Science I landed myself a job through Get Going and have loved being able to help clients reach their goals and provide them with knowledge on how to further their training in an enjoyable way.
As a personal trainer, I have worked with a diverse range of clients from 5 years old and above, with a variety of training goals such as losing weight, bettering themselves at their sport, or improving their coordination, as well as individuals funded through the NDIS.
I also have lots of industry experience working in Pilates and high-performance sport (AFL) settings.
Interested In
High-performance sport
Strength training
Exercise rehabilitation and prevention
Fundamental motor skills
My areas
Below are some of the areas I service